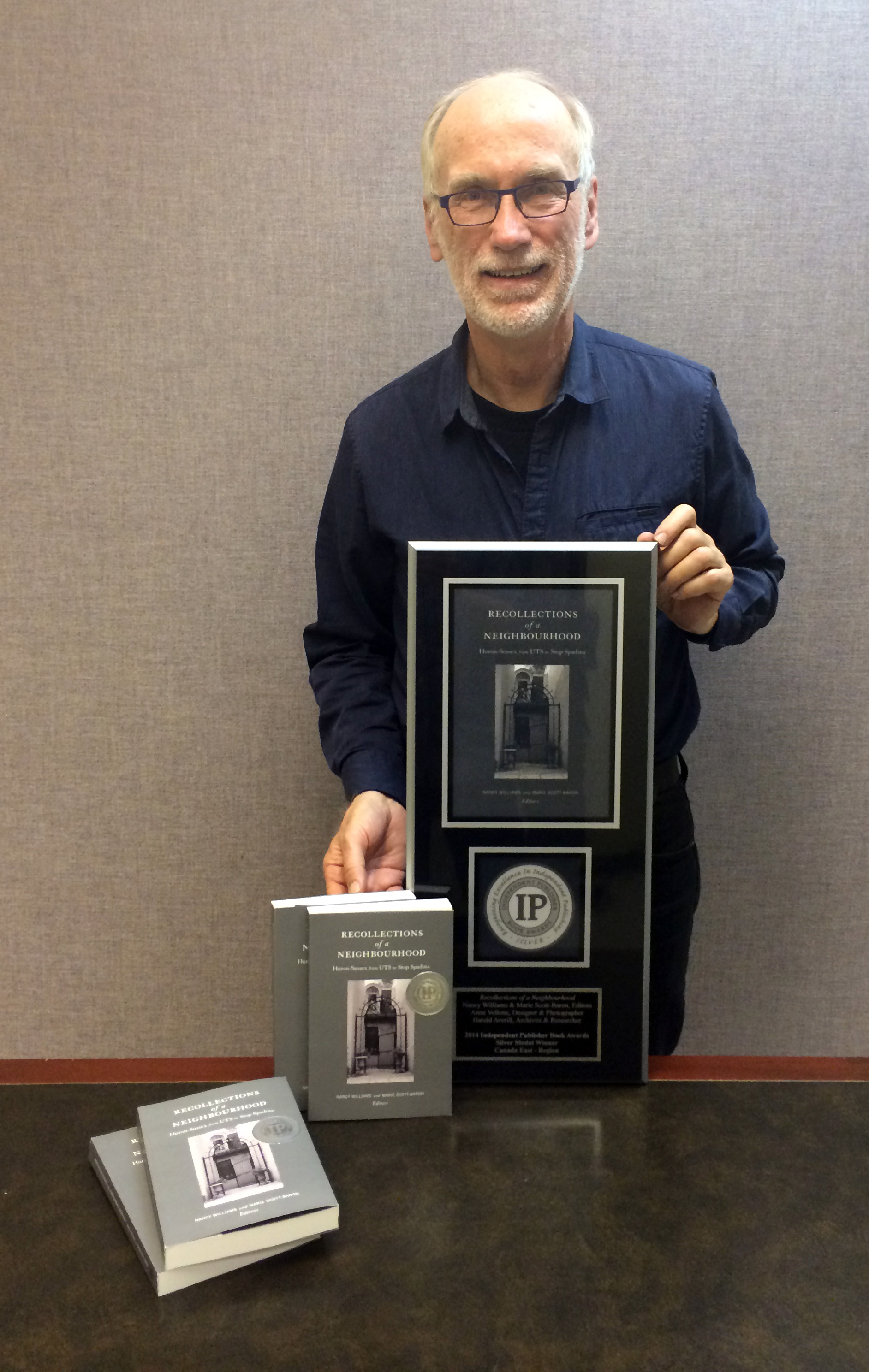 Harold Averill, the Associate University Archivist, won an award, an "IPPY" from the Independent Publisher Book Awards for his work on Recollections of a Neighbourhood: Huron-Sussex from UTS to Stop Spadina (Words Indeed Publishing).
The book received a silver medal (second prize, tie) for Canada–East – Best Regional Non-Fiction. Harold was recognized for his work as the book's archivist and researcher along with its designer, Anne Vellone, and editors, Nancy Williams and Marie Scott-Baron. Recollections of a Neighbourhood is a chronicle of the Huron-Sussex neighbourhood from the issuance of land grants in the 1790's to the death of the Spadina Expressway in the 1970's.
Launched in 1996 and conducted each year to honor the year's best independently published books, the "IPPY" Awards recognize merit in a broad range of subjects and reward authors and publishers who "take chances and break new ground." The 2014 prize ceremony was held in New York on May 28.
Read more about the neighbourhood in this Globe & Mail article.
Check out the book in UTL libraries.