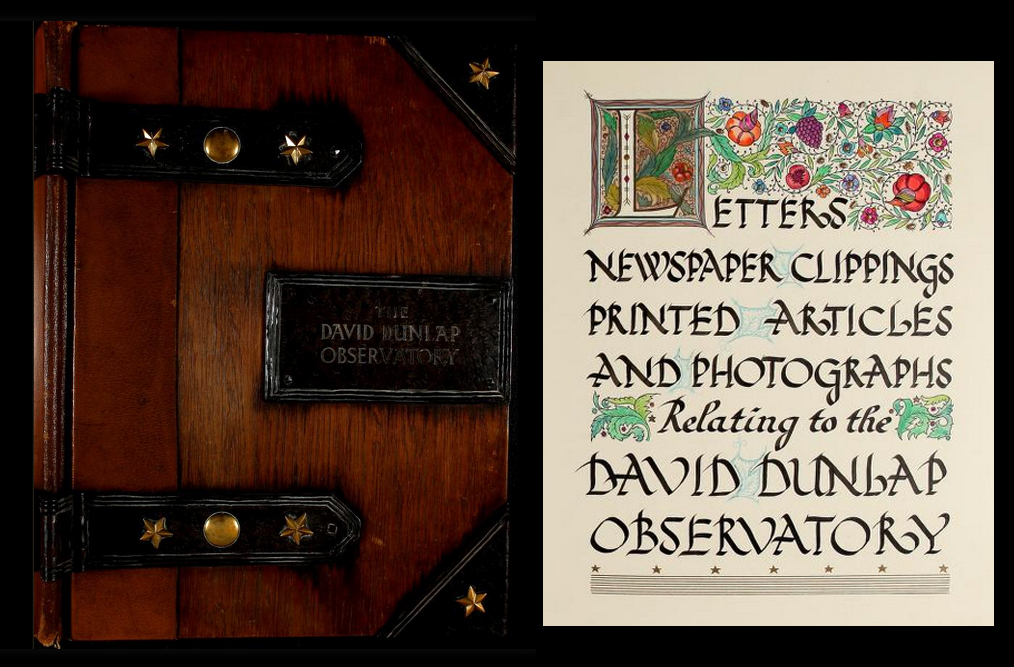 The David Dunlap Observatory Scrapbook has been digitized by the Internet Archive and is now available online at https://archive.org/details/ddobook00astr
The 200-page book, which was presented to David Moffat Dunlap by his mother in 1934, contains letters, newspaper clippings, printed articles and photographs relating to the David Dunlap Observatory. It was donated to the University of Toronto Archives in 2008, where it is on display in the reading room.
The Observatory celebrates its 80th anniversary this year, and the Archives is proud to house many of their archival records. Read more about the history of the DDO on the City of Richmond Hill website.