Research Appointments:
Tuesday-Friday: 9am-12pm and 1-4pm
---
Where are we?
The University Archives are located on the fourth floor of the Thomas Fisher Rare Book Library, adjacent to Robarts Library, to the south.
Enter the Fisher Rare Book Library from the second floor of Robarts Library and take the elevator up to the fourth floor.
For more information on what to expect when you visit the Archives, see Visiting the Reading Room.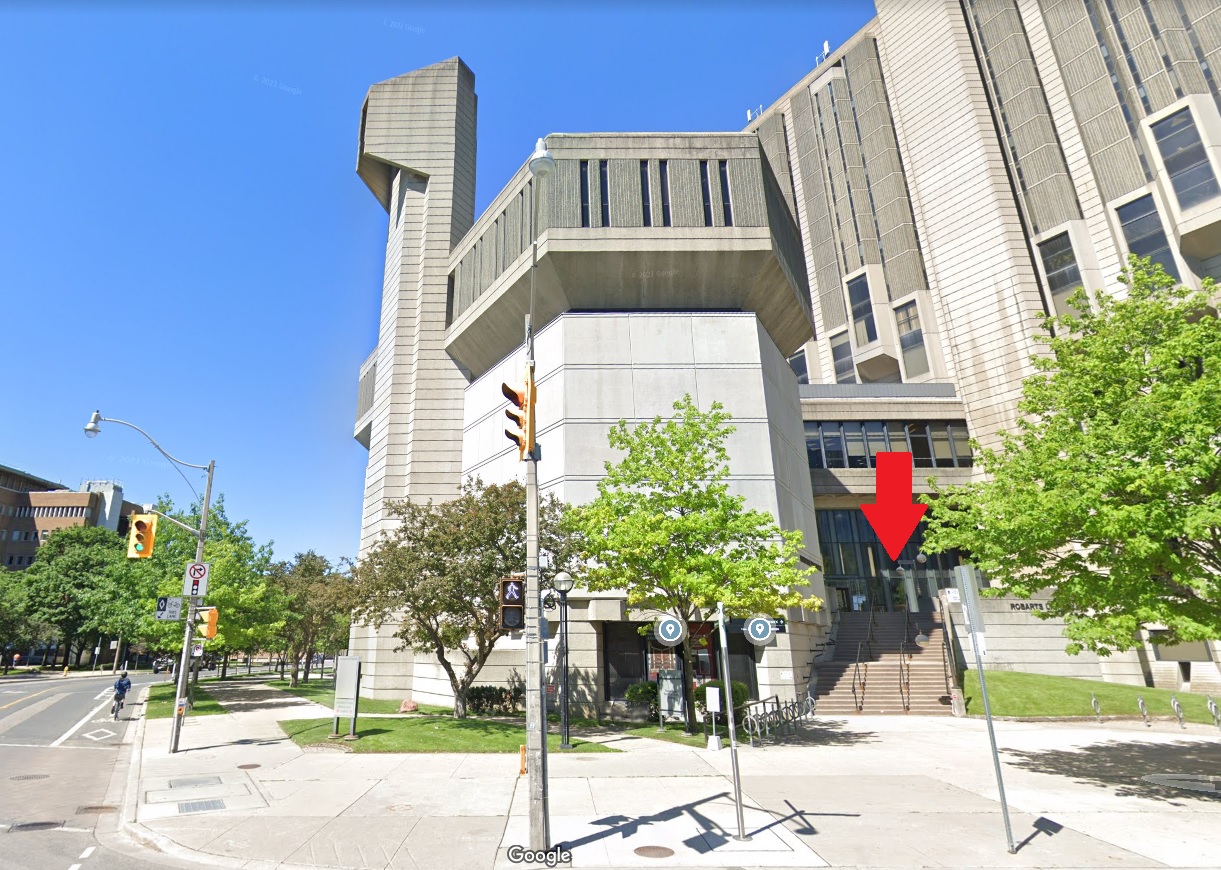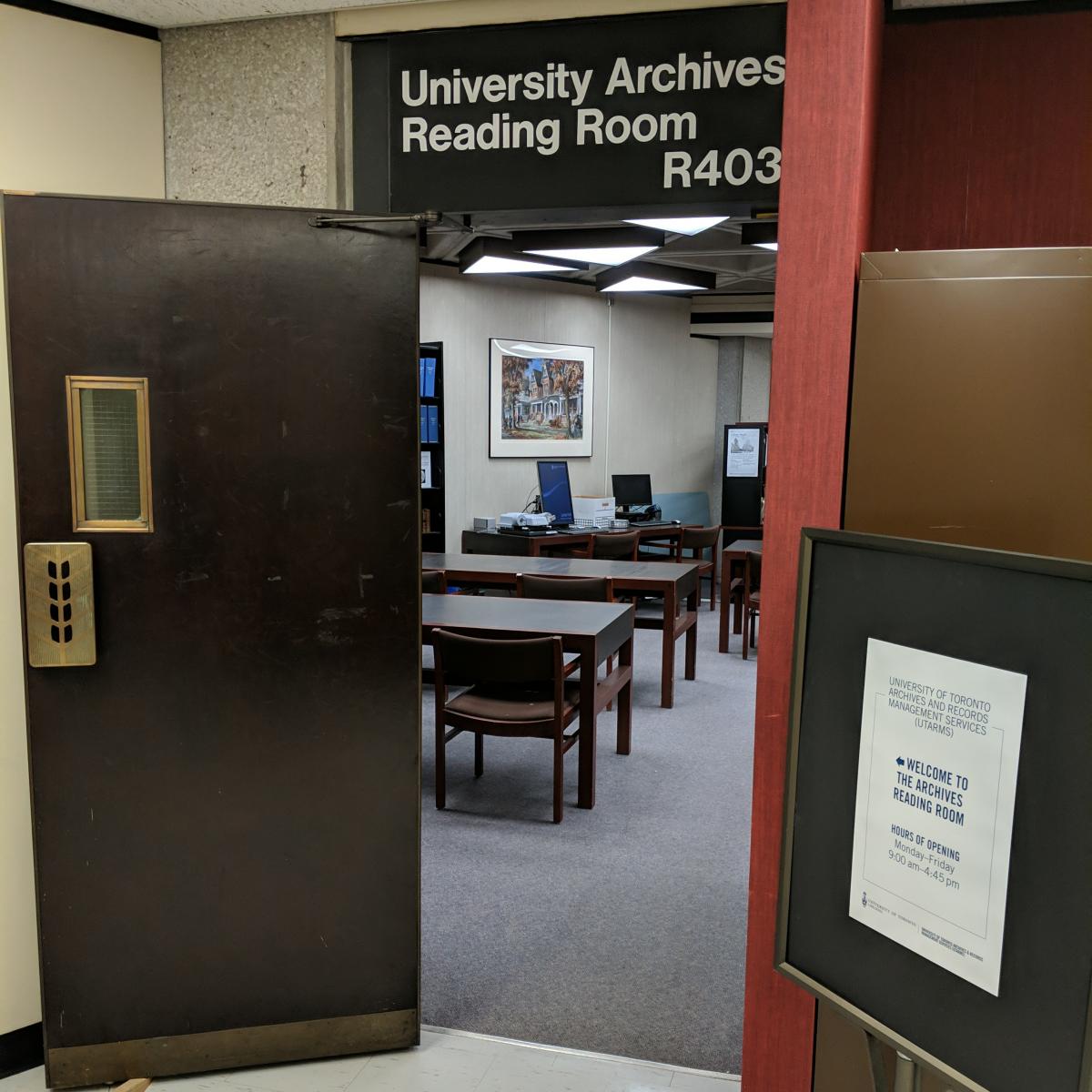 Washrooms
Washrooms are located on the fourth floor outside the Archives Reading Room.
An accessible, all-gender washroom is located on the first floor of Robarts Library, room 1013, near the left-side Information Commons.
---
Save time!
Are you coming to consult one of our collections? Let us know ahead of time so we can pull the material and have it ready for you when you arrive.
If you plan to use our overhead scanner, don't forget to bring a USB flash drive or memory key.
---
Coming from off-campus?