**The Reading Room will be closed August 22-September 2, 2022**
---
Research Inquiry Procedures
All researchers must begin their research inquiry by accessing our services virtually or via telephone;
If it is determined that you require in-person access to UTARMS collections, a staff member will assist you in booking an appointment on our internal booking system.
Staff will determine if materials need to be pulled in advance of your visit. We may be limited in our ability to retrieve additional items the day of your visit.
Appointments will be limited to two 3 hour visits, 9AM-12:00PM and 1:00PM-4:00PM, Tuesdays, Wednesdays, and Thursdays. Because of restrictions on our Reading Room capacity, please do not sign up for more than 3 appointments at a time.
Each researcher must book their own appointment. If you are working with a partner, kindly ensure you each book an individual appointment for the preferred time.
When You Visit
Archives staff will confirm your research visit day and time slot, as well as your request for archival material prior to your visit. Please let staff know if you have accessibility requirements either prior to or during your visit.
To ensure that we are able to continue offering reading room services - including research appointments - we strongly encourage researchers to wear medical grade face masks to protect against COVID-19.
U of T Students, Staff and Faculty must enter Robarts Library from the ground floor St. George Street entrance and scan their T-Card at the screening checkpoint. They may then come up the escalators to the 2nd floor, turn right, and enter the Thomas Fisher Rare Book Library.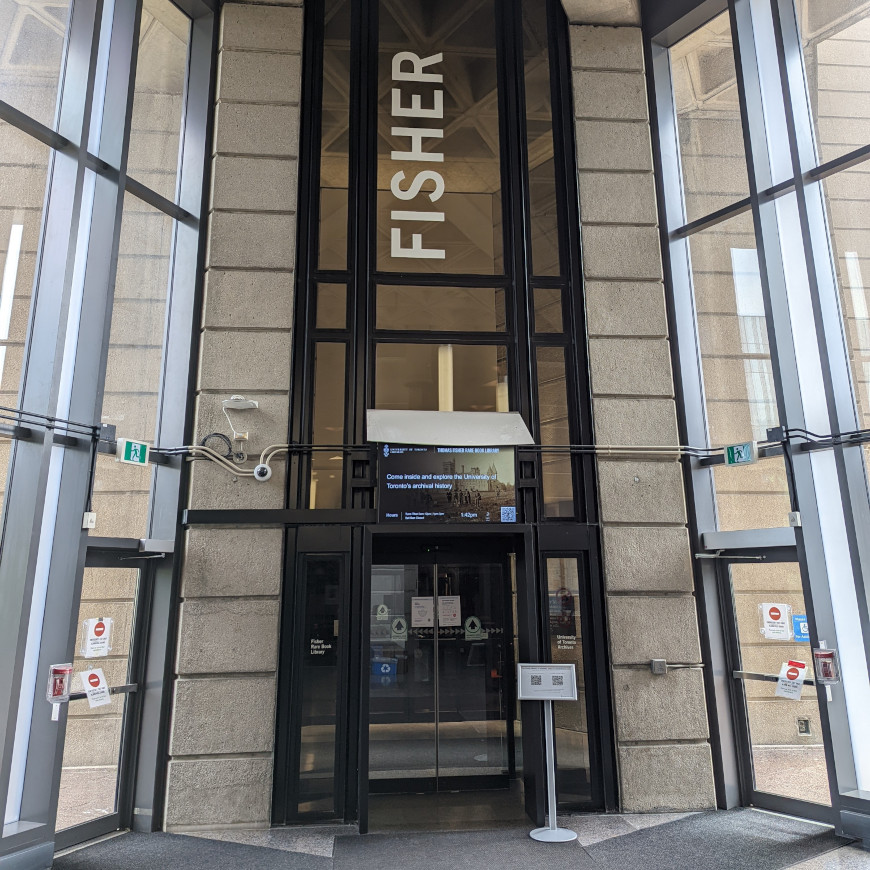 External/non-UofT Researchers must go up the stairs at the corner of St. George & Harbord Streets and enter the Thomas Fisher Rare Book Library from the side entrance at the top of the stairs on the left (not the revolving doors). Wait outside the door and a staff member will come let you into the building.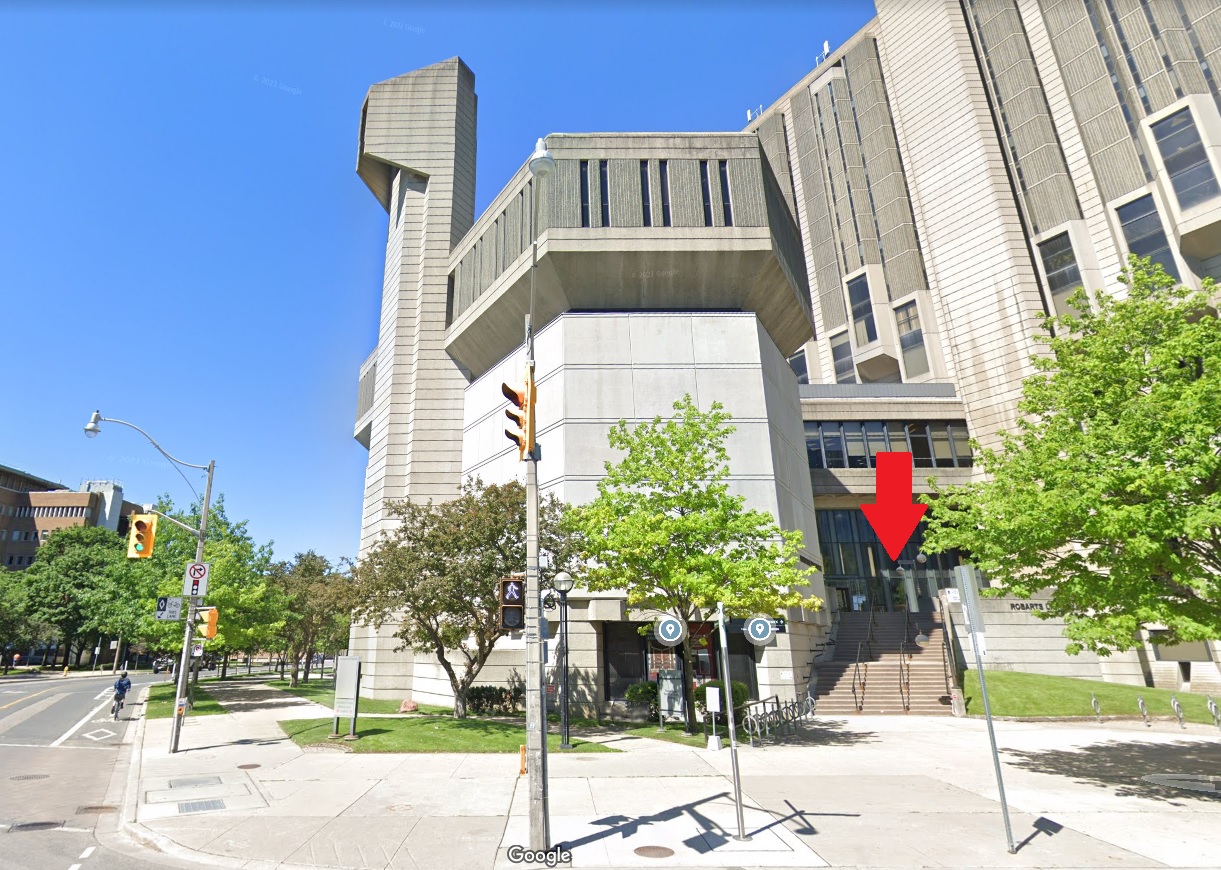 Please leave all outer wear, bags, binders, and folders in the lockers at the second floor entrance. You will be provided with a key to the locker. Paper, pencils, phones, laptops and tablets are permitted in the Reading Room.

Clear plastic bags are available to carry these items into the Reading Room; personal effects taken into the Reading Room, including notebooks and binders, will be inspected as readers exit the Library.

Researchers must stay home if they are not feeling well. Please reschedule your appointment if you have COVID-19 symptoms, which can be reviewed using the Province of Ontario's Self Assessment Tool.