On this page: Board of Governors collection | Office of the President (Sir Robert Falconer) correspondence files | Amir Hassanpour fonds | Mary Quayle Innis diaries | DDO scrapbook
Board of Governors collection
The University of Toronto Board of Governors was established in 1906 following the implementation of the University of Toronto Act, 1906 and the bicameral system of governance. It was responsible for the "government, conduct, management and control of the University and of University College, and of the property, revenues, business and affairs,…".
Prior to 1906 the financial and administrative activities of the University were overseen by, first, the University of King's College council (1827-1850), the Senate (1850-1866), then by the Finance Committee of the Senate (1866-1878), the Board of Management (1878-1884), and the Board of Trustees (i.e. 1884-1906).
The Board of Governors was merged with the Senate in July, 1972 following the passing of the University of Toronto Act of 1971 and the establishment of a unicameral system of governance.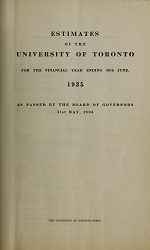 ---
Sir Robert Falconer (1867-1943) was President of the University from 1907 to 1932.  The University Archives, with the help of the Internet Archives, are undertaking a digitization project to make more readily available his correspondence files, beginning in 1913 through the First World War. This project is in progress and more will be added in the coming months.
By box [Accession A1967-0007]:
---
Professor Amir Hassanpour (1943-2017) was a prominent Kurdish-Iranian Marxist Linguist and Professor Emeritus of Near and Middle Eastern Civilizations at the University of Toronto (UofT), where he taught from 1999 to 2009. His major research areas were Kurdish socio-linguistics, Kurdish history and nationalism, as well as peasant and social movements in the Middle East and Kurdistan. He was an influential intellectual and revolutionary thinker who advocated for Kurdish Studies and the rights of national minorities for self-determination. His wide-ranging research has left significant impacts in these areas.
Select files have been digitized and can be viewed on the Internet Archive: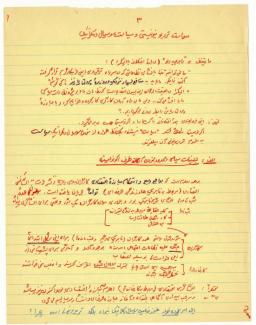 ---
Mary Quayle Innis (1899-1972) was an economist, writer, editor, and academic administrator. She was married to political economist Harold Innis from 1921 until his death in 1952.
Her diaries, part of the Innis Family fonds, have been digitized thanks to support from the University of Toronto Libraries.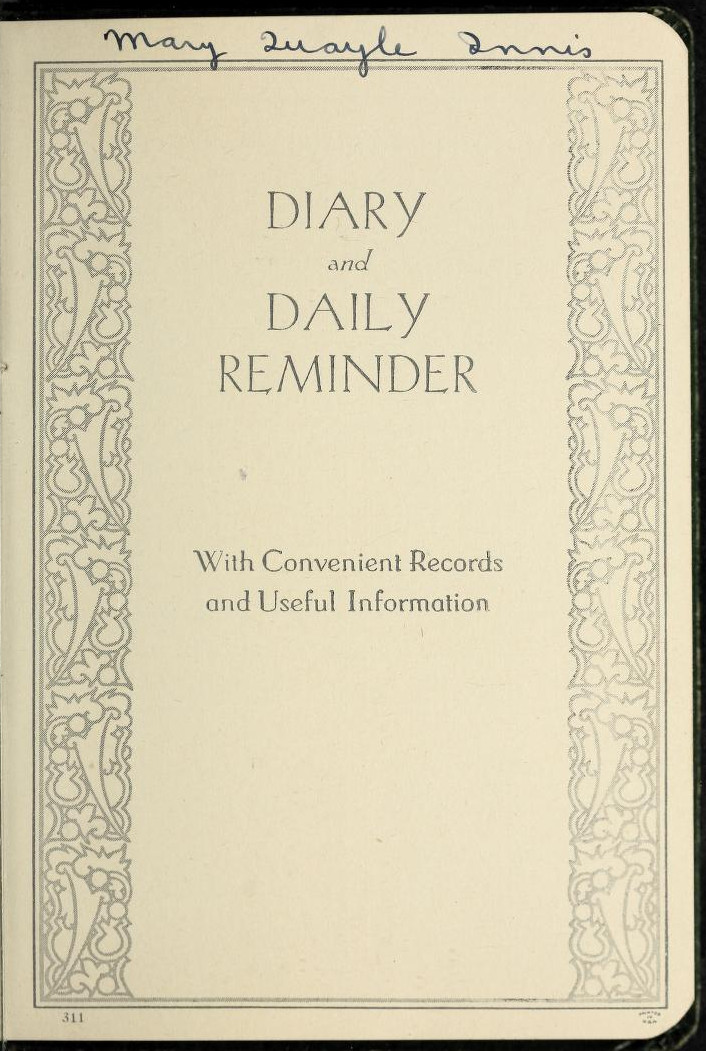 ---
This scrapbook features letters, newspaper clippings, printed articles and photographs relating to the construction of the David Dunlap Observatory in Richmond Hill, Ontario. It was presented to David Moffat Dunlap by his mother, Christmas 1934.